Della
My goals were to be able to walk without a cane, have less back pain and be independant!
I have been obese my entire life. I have spinal stenosis and sciatica in my back. I have a heart condition called atrial fibrillation; and sleep apnea. I also have ashma, high blood pressure and diabetes. I was getting progressively worse while trying to care for my terminally ill daughter.
I needed to find a way to improve my strength, mobility and overall health. Paul started working me and after a little over a year I lost 102 pounds, discontinued my diabetic medication, got my blood pressure to a normal range and now I walk without a cane! I plan to remain physically fit for life! I want to thank God for my success and everyone on the UFit team for their encouragement.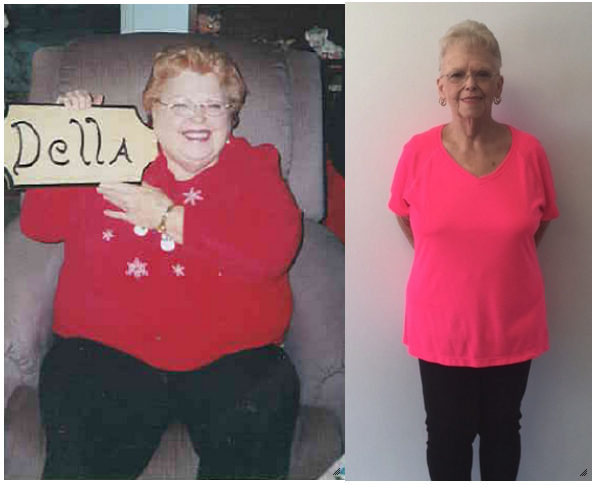 Candace
I have always struggled with my weight. When I was 24, I got pregnant with my 1st child and my weight got out of control. After my first pregnancy I weighed 260 lbs. I then decided to lose weight because I was not happy with myself being that heavy.
I then got down to 180 lbs, then I got pregnant again. After my second pregnancy, I weighed 225 lbs. Coming to U-FIT and working with Chris has given me the opportunity to educate myself on the nutrition and exercising as a whole versus separately. My original goal was to reach 150 lbs. and I am now 159 lbs.
Thank you to U-FIT for all of the support along the way!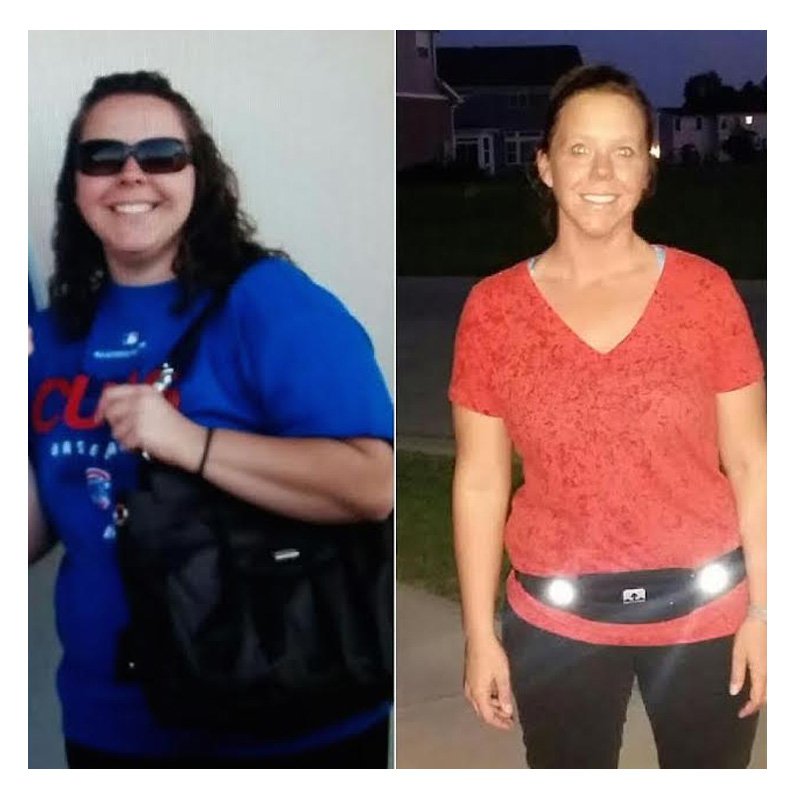 Laura
UFIT helped me achieve my 100lb weight loss goal. The inspiration, support and encouragement helped me stay focused on what seemed impossible. They shared knowledge and strength all along the way. Through pain, pitfalls and plateaus. I achieved my goal as the photo shows. Hiring a UFit trainer was the single best investment I've made in my life and self. The rewards are priceless. I set out to achieve physical fitness, weight loss and improved health. I received a stronger body, mind and soul. The guys at UFit are committed and knowledgeable and I wish them continued success. Thumbs up!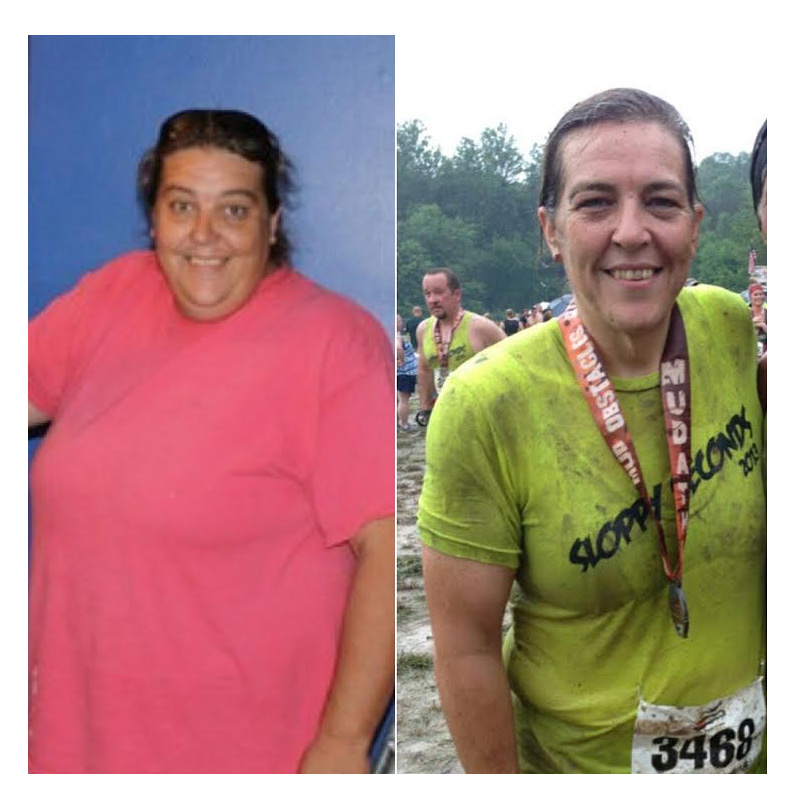 Rosy
Before finding U-Fit, I had wanted to lose weight for several years. I felt fat, unhealthy, but I refused to go up another clothing size. However, I hadn't had the time or the motivation to make this happen – I wasn't working out prior to coming here to U-Fit. I didn't like it much at all. I'd seen the gym on Fox59, and it looked as though it was exactly what I was looking for: a smaller gym feel. In 2003, I had a personal trainer, but the entire process was much different than it was at U-Fit; here, the trainers genuinely care and go out of their way for you. They made me want to achieve my goal of weight loss because they made me feel like it was possible. Since I've started back in July, I feel 100% more confident, prettier, more attractive to my husband, and I've gotten several compliments on my weight loss! I feel better about managing my weight after having the experience of working out at U-Fit. I love that it's a fun and friendly environment and everyone, both staff and clients, are always very motivating and encouraging! Also, it doesn't have the 'meat market' effect which is a nice touch. For anyone else that is seeking to achieve weight loss, the largest part is a change in your diet, portion control, and food logging in MyFitnessPal. You've got to want to lose weight more than you want food. Stay consistent, even if the motivation goes away – because once you see results, you won't want to stop.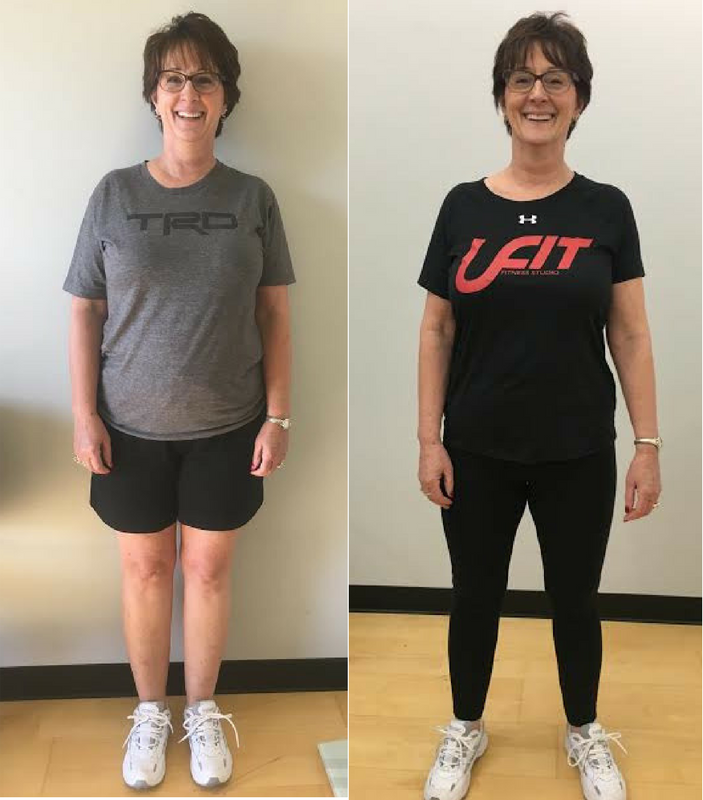 Patricia
I am one of many poster-child images that could write a book on many diet plans and cardio workouts, I have lost and gained weight again and again and wasted a lot of money on those plans. I have always thought about a personal trainer and have tried a couple of trainers before, but did not work out the way I thought it should, so after some time now, I thought I would give it a try with UFIT.
These guys have the knowledge, motivation, personality, and are very passionate about fitness and helping me accomplish my goals. I am very blessed to have found a trainer that has the entire package.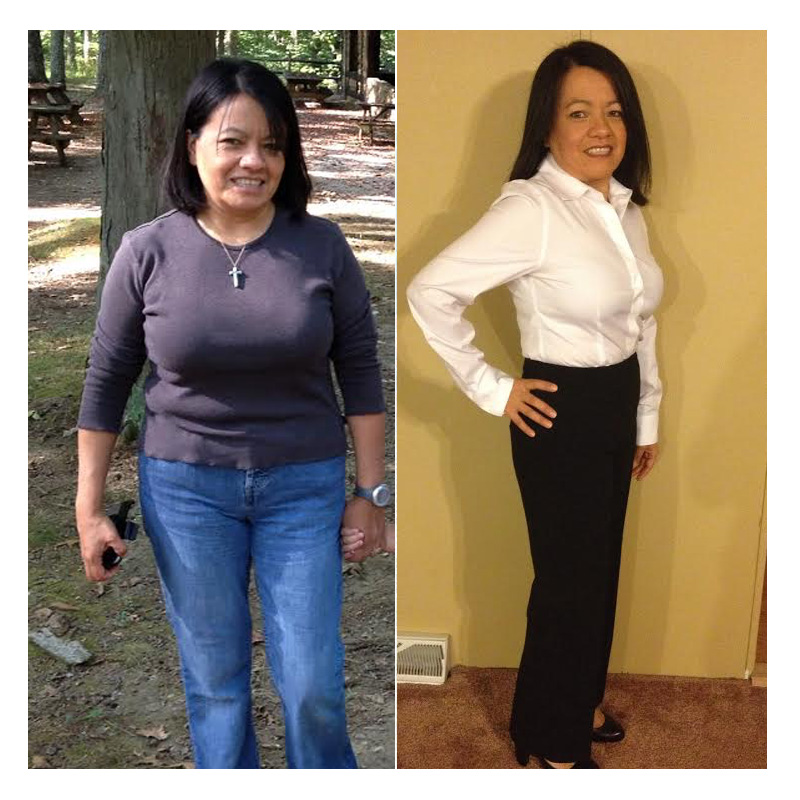 Keith and Amanda
Keith: With Michael's help I lost over 50lbs and have kept that weight off now for over 4 years (and even lost a little more). Without his help and training I would not have been able to meet / surpass my goals.
Amanda: Michael has pushed me to do things that I never would have done on my own because I didn't think that I could. I've been training with Michael since May 2013, but in a short amount of time I increased my strength and PR'd my half marathon time by 20 minutes.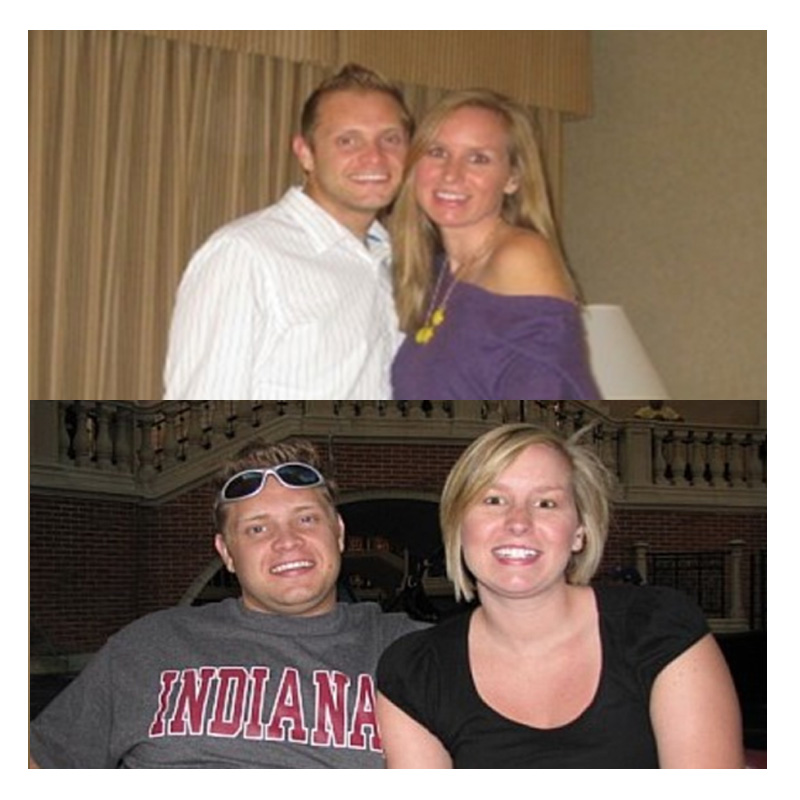 Nancy
Before I started at Ufit I was in constant pain, was bigger than I wanted to be, and didn't feel good about myself. I knew all of these things had to change because my life was in a downward spiral and I wanted to be healthier, for myself and my family. I had this goal of becoming healthier for years but procrastination hindered me from reaching my goal by myself. With my job I am very busy and always on the go, which leads to lack of time. I knew that I would have to get better with how I managed my time as well what I was willing to sacrifice in order to see the changes that I wanted to see. Previously, I had worked with a trainer, tried weight watchers, worked out alone, and also worked out with a friend, but none of these got me to see the necessary changes I wanted to see. I originally heard about Ufit from a friend of mine that was currently working with a trainer at Ufit and said how much he loved it. This was a blessing because at the time I was in a low point in my life physically, mentally, and emotionally. Once I started working out with my trainer, he was very confident that he could help me reach my goals and his positive attitude helped me to feel right at home and allowed me to put my faith in him that all of my goals were attainable. I have been able to reach all of my goals I originally set out to achieve and my trainer and I have even made new goals that we are working towards together. I have more self-confidence than I have had in years, I am able to play with my grandchildren and get on and off the ground very easily, and I feel better about life all thanks to working out at Ufit. I have loved working with my trainer James. James is a very compassionate person and genuinely cares about my physical health as well as my mental health. He is able to keep the workouts from becoming stale and keeps each workout fun and different. The biggest thing I enjoy is that he listens to me whenever something hurts, whenever I have problems or anything that may arise, he will listen and help. Even with the physical limitations I have had I have still managed to lose 41lbs and counting. My biggest driving force behind this change was that I want to live longer and feel good without any aches and pains. If I could offer anyone advice it would be that you need to get ahold of the people at Ufit. Look at me and my body. If I can achieve this much, I know you can too.